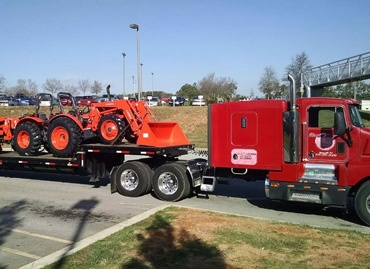 Welcome to Bowers Trucking Company!
Need assistance in shipping, general freight? All freight within legal dimensions, look no further! Bowers Trucking Company is here to help!
Bowers Trucking Company was founded in the year 2005. We serve 48 states. We take pride in offering an exceptional level of quality and commitment to all of our customers. As our customer, you can expect unparalleled value through our fair prices, quality service and outstanding work ethics.
It is not enough that we transport your commercial freight from point A to point B. Our purpose is to safely and promptly transfer your freight. Our staff members are fully trained and licensed.
Need help with shipping commercial freight? Call now!
Click here and be impressed with what we can do for you!